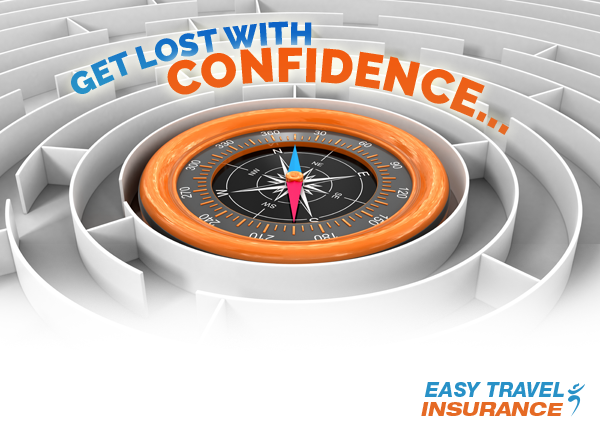 Get Lost With Confidence
Since time and immemorial getting lost has been our obsession... now with technology watching over us, what chance do we have to get off the grid and really lose our way?
The humble maze, a pastime of our recent ancestors from the Middle Ages and for generations of thrill seekers and explorers going back thousands of years before, to the time of the first recorded Egyptian labyrinths, has been a source of entertainment, spiritual enlightenment and for some a terrifying experience as a child lost in soaring hedges and endless dead ends.
But now with electronic maps and automated directions from robotic voiced ladies with American accents reassuring our every step from within our pockets, chances are you haven't really been lost, properly lost, in a long while.
Some would say that's a good thing, but i f you are four wheel driving in the great Australian outback, wandering around the back streets of a foreign city or market place or just immersed in endless reality shows on the television, often our dream, our ambition, our goal, is to just get away from everything, far away; to feel like you are escaping the back to work blues and lifes' mundane drudgery. Planning a trip or holiday is often the goal that gets us from Monday to Friday every week with a tiny piece of sanity intact.
There are mazes and labyrinths to explore in every Australian state and throughout the rest of the globe, so if you want to experience going missing in the safety of your own back yard, an English country garden or the sandy expanses of Egypt do some homework and find one near to where you are spending your next holiday and find out what all the fuss is about.
If you do decide to just get lost, with Easy Travel Insurance, you can do so with confidence, safe in the knowledge that either in a maze or in a bustling market place in Asia, Europe, the Americas, or anywhere else for that matter, our team are available all day and night, each and every day, to help you find your way home with a Free Call from a landline in any country in the world. They may not be able to help you find your way through the maze but they will certainly be able to get you home safely.
Of course for the less adventurous amongst us, arm chair explorers can always opt for the video game versions of every maze known to man, with one form or another incorporated into the whole spectrum of titles available, right the way from family entertainment through to doom and gloom shoot 'em ups ; but the big difference is, each gaming maze or labyrinth comes with an easy way out - ''The Escape Button"
January 20, 2016