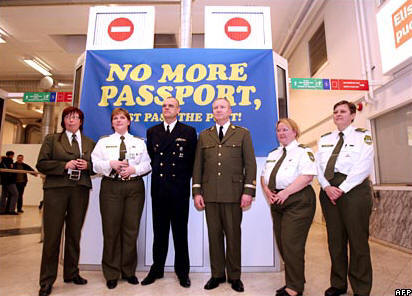 Schengen Convention
The Schengen Convention first signed near the Luxemburg town of Schengen in 1985 permits 'Borderless travel' in certain EU countries, allowing vehicles carrying EU citizens and other exempt travellers to cross borders without stopping. Certain other nationalities can take advantage of this freedom of passage but if you are not a resident and are not exempt from obtaining a visa, and you illegally enter one of the participating countries the penalties can be severe.
Signatory countries include - Austria, Belgium, Czech Republic, Denmark, Estonia, Finland, France, Germany, Greece, Hungary, Iceland, Italy, Latvia, Lithuania, Luxembourg, Malta, Netherlands, Norway, Poland, Portugal, Slovakia, Slovenia, Spain, Sweden, Switzerland.
Please note: Albania, Belarus, Bosnia & Herzegovina, Bulgaria, Croatia, Cyprus, Ireland, Former Yugoslav Republic of Macedonia, Moldova, Montenegro, Romania, Russia, Serbia, Ukraine and the United Kingdom are not part of the Schengen Convention.
Some nationalities must obtain a visa and also compulsory travel insurance – to see if you need a visa or travel insurance you should contact the nearest High Commission, Consulate or Embassy of the country you plan to visit well before you begin your journey.
October 04, 2013