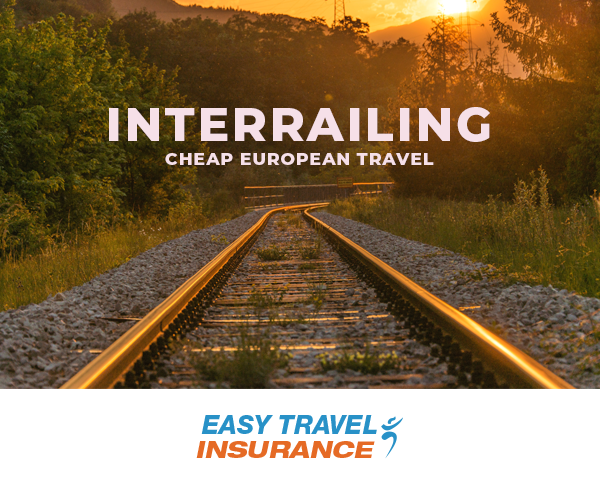 Cheap European Travel Interrailing
Largely unadvertised and seldom discussed is the phenomenon of Interrailing – in the good 'ole days it was a disgustingly cheap way to travel through Europe on a shoestring, allowing me and my mates (and some others!) an opportunity to sample our neighbours hospitality and see something over the back fence of Maggie Thatcher's England, into the cosmopolitan hustle and bustle of France, Germany, Spain and beyond.
The meagre apprentice wages that we had to survive on, were barely enough to buy red meat and put enough 50p's in the meter to stop the windows from freezing shut in winter, and so it was with a tremendous sense of relief that summer would come and we could dash to the continent to warm our bones in the Mediterranean sun.
Of course we were used to living on a tight budget and so holidaying in the South of France seemed beyond our means.
That was until one night in a dodgy pub in Plymouth a shady looking character told me all about the Interrrailer ticket. It felt as if it should be illegal, as if he were selling me a stolen pet, or a bottle of homemade scrumpy, but in the cold hard light of day after I had made some subtle enquiries, I discovered this chap had actually handed me Jacks "Hand full of magic beans" without even asking for the cow in exchange. So in 1985 at the age of 20, I discovered myself, climbing my European beanstalk and travelling on this relatively new ticket type, across as many as 21 European countries for less than the price of good hotel for one night, or a plane ticket to Greece.The world was my oyster!
Back then there was a 21 country, 26 year age limit and the tickets seemed to be valid for far longer than the summer holidays would allow. Of course things have changed now; today these ticket types are still available and still offer exceptional value to the budget conscious, or smart and savvy traveller alike, but now there are 30 odd countries to choose from, age is no obstacle and there is still no better way to see a country than from the comfort of a train which is a pleasure in its own right.
The Eurail pass version available for non-EU residents - Those who have lived in a non-European country, such as the USA, Canada or Australia, for at least the last six months -www.eurail.com
The Interrailer ticket is for EU residents, available from Interrailnet -www.interrailnet.com
Don't forget your all-important travel insurance.
August 27, 2011