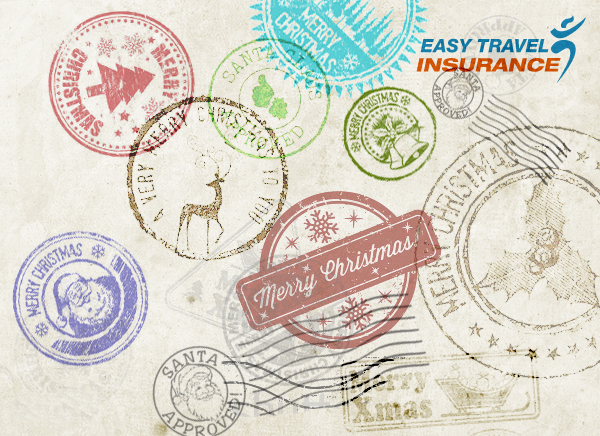 12 Days Of Christmas Travel
On the first day of Christmas travel I had an idea of where I wanted to spend my Christmas, and on reflection there were probably smarter places to choose. But if you want to do something special, something memorable and something seasonal, well the North Pole is hard to beat, and frankly if you want to be sure to see Santa, well, what else can you do?
On the second day of Christmas travel I started to research how best to get my journey underway, to see if I could get there and back safely and if I should head for the magnetic pole or the terrestrial pole! I went to my travel agent and armed with a full arsenal of brochures, I decided to rush home and have a good look at the internet. To my surprise I discovered there are countless ways I could get there through routes such as Finland, Greenland, Sweden and Alaska, I found budget options, luxury travel and everything in between, expeditions, organised voyages and a vast array of self-propelled methods.
On the third day of Christmas travel I headed to the white board and started to plan my trip, and as you don't want to get all the way to the North Pole and realise you have forgotten your hair dryer, I began making lists of things to remember, looking at visa requirements, bus routes, train, ship and air travel, hotels, igloos and even hotels made entirely of ice, as well as the best way to get around locally - how does one get around on a polar ice cap? Reindeer, snow scooter, skis, sleigh….?
On the fourth day of Christmas travel using my white board full of diagrams, bar charts and reminders, I executed my well laid plans and made my bookings on line, I rang some tour operators direct and by using my credit card and good deal of nouse I my travel plans dropped nicely into place. I pre-paid many components of my trip up front or simply secured my place by using the card number as a deposit.
On the fifth day of Christmas travel I decided to take a break; feeling a bit 'cream crackered' I put my feet up with a cup of tea and a digestive biscuit, to help me recharge my batteries and give me a clear mind to reflect on my progress thus far! And that's when it hit me! Like 5 gold rings, ringing in my ears! I realised I have committed all my savings and credit card 'punch' to this trip and if I suddenly can't travel through illness or if I was called up for jury duty or…or who knows what…and if I head off and I am taken ill, my luggage gets to the magnetic North Pole and I am shivering at the geographical North Pole in my boxer shorts, what then?!
On the sixth day I bought the best travel insurance I could find….
On the seventh day of Christmas travel I relaxed knowing that I had a great idea, a great plan, and I was going to have the best holiday EVER! So I went for coffee with my friends to tell them of my new ambition to conquer the world through pleasure travel.
On the eighth day of Christmas travel with little over 4 days to go before my trip of a life time was to commence, and with the planning stage over I got stuck into the packing and prepping. I made sure all the clothes I was going to take were washed and dried and piled neatly on a table, along with power adapters, chargers, toiletries, maps, binoculars, travel documents, passport and all the other paraphernalia I would need, a place where I could check and double check I had everything I could possibly need. Adding to the luggage mountain I soon realised my weight limit of 22kgs easily catered for my needs and was not a lot when you are happily skipping from the house to the taxi with your bag under your arm, but it's a very different story trekking up the side of a mountain in a freezing blizzard, so I decided before I get to the taxi stage I would reassess my needs. Out goes the kitchen sink I guess?!?
On the ninth day of Christmas travel, the butcher, the baker and the candlestick maker all got a call cancelling my usual orders and I arranged for a neighbour to come and check on the house, ensure my lights on timers continued to work in my absence, empty the mailbox and see that the goldfish had plenty of water to drink while I made snowmen up north - I decided not to push their generosity too far so I mowed the grass myself!
On the tenth day of Christmas travel and with the worst of the prepping done I started back tracking through my plans to be sure I hadn't over looked anything….and I was very glad I did…. My visa hasn't arrived and a quick phone call advised that I could expect to see it by close of business tomorrow…. that's cutting it fine but as long as I have it my hand there won't be any problems. On the other hand I have also discovered that my flights are due to be diverted due to severe weather around the poles and I will have to arrange for my tour operator to collect me from the new arrival airport….easily done from the comfort of my living room.
On the eleventh day of Christmas travel I'm gonna be well prepared and so I spend my time packing, unpacking, packing and unpacking my bags again and again, working out what I will need first, what I will need last, what I won't need until I arrive and what should be in hand luggage…can I take nail clippers on board a plane nowadays? What about my toothpaste? Is it under the allowable size as there's only half left, so it's less than 100ml but the tube says 250ml? And just when you have enough to think about, Ding Dong, there's the doorbell. Who can that be? Don't they know I am having a nervous breakdown here? – But oh what a relief, the courier with my passport containing, Daanah, my Visa!! Looking back to my luggage a thought passes through my mind - you know, I think I could fit the kitchen sink in here now…..Phew, I am going to need to get myself relaxed before I travel tomorrow…maybe I will have a good shot of whiskey to help me sleep tonight…for medicinal purposes you understand?!? Right?!
On the twelfth day of Christmas travel. Todays the day! I am up later than I had planned due to the late night tipple, but I spend the best part of the day getting last minute jobs done around the house – no one wants to come home to dirty house, or a pile of laundry?
I still have ample time to get to the airport… a 1 hour journey by taxi and I have to be there 3 hours before departure as it's an international flight, so 4 hours before departure I need to leave home, but its Christmas so I will leave an extra hour earlier in case there is a lot of traffic on the roads. My flight is at 12.00am so if I leave at 7.30pm I will be there in plenty of time…but wait…I check my itinerary and it says todays date at 12.00am? Is that midnight or midday today??! Or was it midnight last night?!? Have I missed my plane or is tomorrow?!? Arrrggghh…. Happy Christmas Travel!
December 13, 2014