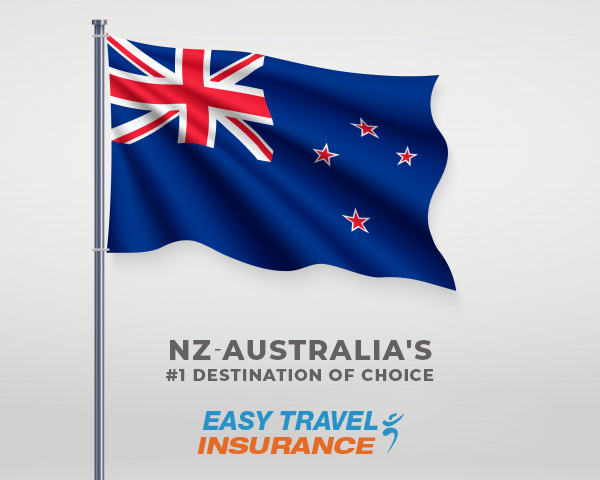 NZ Travel Destination
So much more to offer than given credit for, New Zealand, has long been identified as one of the most popular destinations for travellers, but the appeal of these rugged islands is certainly not a new fad, with the earliest settlers, the Polynesian forefathers of the Maori, quickly identifying and laying claim to the abundant beauty and natural wealth of the "Land of the Long White Cloud", Aotearoa.
Australians have voted with their feet and had their passports stamped at New Zealand immigration than any other country – proclaiming it as their favourite destination for a multitude of reasons; and they are not alone! Travellers flock from all four corners of the globe to marvel at what the earliest explorers and settlers identified so long ago; a land decked in dramatic landscapes, and breath-taking views. Our daring cousins have put New Zealand firmly on the World Stage with arguably the best extreme sports known to man, packed into such a modest yet stylish destination, and all set to the backdrop of probably the most beautiful scenic 'Natural Theme Park' in the world. If adventure sports are not your bag, don't despair! NZ has perfected every pastime known to man, from dining on the finest cuisines and enjoying some of the earth's finest tipples, to museums and stately homes, every imaginable world class pastime on land, sea, in the air and even 'On the air' with Lord of the Rings Middle-Earth's Shire in Matamata, being an ever popular draw card. If you want to experience it, NZ will surely have it.
You could be forgiven for thinking that everything Kiwi is pretty normal, perhaps a little different to home but normal none-the-less, however, the New Zealand psyche has so much more to offer. Fences. Yes, the national craze has, in recent years, become a passion for adorning fences with the most unlikely trinkets. The most famous is the Cardrona Bra Fence in Otaga, but you can't miss the Dunedin Shoe fence, Hamilton's Toothbrush fence or Rotorua's Tiki tongue fence, amongst others. If you pack your Easy Travel Insurance policy you can view all these quaint attractions free of worry, but remember we cannot honour claims for bras, shoes or toothbrushes left impulsively behind.
July 22, 2020