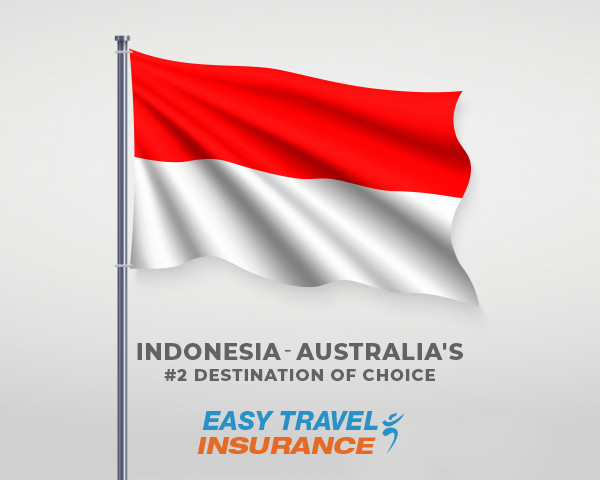 Indonesian Travel Destination
When the waves of the Indian Ocean swept through Indonesian islands, villages and resorts, on Boxing Day 2004, perhaps the most destructive tsunami in history left more than 150,000 people dead or missing and millions more homeless. The worlds press and news agencies pronounced the sounding of the death knell for Australia's favourite playground and approaching a decade later, the scars are still carved deep into the character of locals and visitors alike who lost loved ones or livelihoods. But the phoenix that rose from the watery ashes Mother Nature left behind, is nothing short of miracle material; and now once again tantalisingly close to the coveted position of number one destination of choice, Indonesia with a little help from its friends has reinvented, rebuilt and restored its tourist attractions, its nightlife, its beaches, its communities and its pride!
Bali has once again become to Australia what the Costa del Sol is to Northern Europe, the choice of younger Australians looking for a relaxed party hot spot to dance away the balmy nights or enjoy starlit dinners in mountain retreats. The days slip easily by, alternating between marvelling at the amazing tropical scenery and ancient artefacts, strolling, swimming or surfing the world class beaches that have been cleansed, are calm and tranquil and once again sparkle under a tropical sun and when you have had enough sunshine, sea and sand, exploring craft markets and street vendors for gifts, souvenirs & for local refreshments.
The Indonesian spirit of service and trade for locals and visitors alike, was never lost, dampened or dulled, in fact it could easily be said that this very spirit is the reason the 18,000 Indonesian archipelago islands bounced back so successfully. Few places can boast customer service, genuine smiles and honesty to the degree we so often demand, but so rarely find. Whether you are shopping for gifts, souvenirs, food or drinks, renting bikes or equipment at the beach, the age old custom of haggling over the rupiah is definitely alive and kicking, but it is also good humoured and an integral part of any sales process; you can be forgiven for thinking you have paid way under the market value for everything you buy. The fact of the matter is though, that these traders only sell for a profit and it is all part of the rich tapestry, their cultural tradition, the foundation of their society. The manner in which they conduct their business makes them a respected race whenever and wherever you hear them mentioned.
Being the fourth most populated country in the world would lead you to believe that there would be no shortage of unusual and tempting local delicacies built into the local menu, and of course you would be right! Some are weird, some are wonderful and many are often seen by a western culture as too far off our culinary beaten track; but there is one that appeals to many, despite being sourced through a process not for the feint hearted. Civet Coffee, or as the Indonesians say "Kopi luwak", is produced by Civet cats who feed in the coffee plantations on only the purest and sweetest coffee bean cherries. The cats are incredibly fussy, only selecting the cherries when they are deep red and are at the peak of perfection; and because there are no bitter, under or over ripe cherries eaten, when the cherries pass through the digestive tract and are excreted, you are left with a small amount of pre-pulped coffee beans with a magical coating of enzymes from the bowel of the cat. The beans are then collected and lightly washed, before being processed in the same way as regular coffee. It is dried, the parchment coating is removed and the beans are ready for roasting and brewing into a cup of your usual - except this coffee is nothing like your usual brew. The selection of only the best berries, combined with the gentle removal of the cherry coating inside the stomach and the subsequent chemical process within the Civet cat produce the smoothest, richest coffee known to man.
To experience Civet coffee out of Indonesia can bring on a serious sweat when the barista demands up to $50 for a cup, or $400 for a kilo of roasted beans. Wherever you try it beware of imitations, a whole counterfeit industry is springing up around passing regular coffee off as the real deal. However, if you are lucky enough to experience Indonesia first hand, Civet coffee can be found on local turf and when enjoyed in its natural habitat can be reasonably priced but beware, there isn't an Easy Travel Insurance policy to cover you for a serious caffeine addiction drawing you back to Indonesia time and again for a Civet cat poo coffee fix!
July 22, 2020