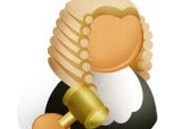 Chart Topping Destinations
The jury is in, and the most popular World Wide destinations for outbound tourists from Australia in 2011 have been published by the Australian Bureau of Statistics. Not surprisingly the top of this list features "The Famous Five" for Australians seeking to take advantage of a surging dollar, New Zealand, Indonesia, USA, Thailand and the United Kingdom. Each of these chart toppers have a certain and sometimes very obvious appeal, perhaps offering the irresistible draw of family & friends, excitement & adventure, or through oozing cultures, abundant heritage, iconic landmarks, or being steeped in history and natural beauty; but if you look a little harder, there are also some really unusual and interesting reasons to follow the masses to these travellers favourites. We have highlighted a few stoic reasons to visit each of them, but we have also found some weird, wonderful or down right whacky events with great visitor magnetism.
Smashing the stereotype of snoozing locals living under oversized sombreros, fuelled by Tacos and Tequila, we also think worthy of an honourable mention is our great wildcard country, Mexico.
Visit the wildcard Mexico.
Boasting world class beaches, stunning national parks, and diverse architecture encompassing truly modern cities, Spanish Colonial buildings and traditional Mexican dwellings, there is plenty to see and do; but you must be sure to leave plenty of time to absorb the archaeological sites discovering the secrets of some of the planets earliest cultures such as the Aztecs, Olmeca and the Maya. If you just happen to be in Catemaco Mexico in March, you might care to experience the Annual Witch Gathering. Featuring witches, wizards, magicians, healers and witch doctors attending a gathering said to date back over 2000 years to Olmec times, we can't think of a better reason to take out an Easy Travel Insurance policy for your trip, but we can't guarantee any form of cover for spells cast at this event!
March 03, 2012