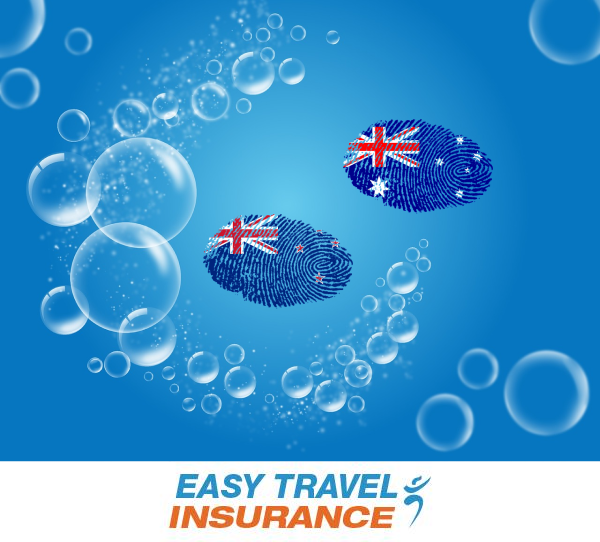 Travel Bubble New Zealand And Australia
Travelling within the Australia-New Zealand Travel Bubble? Here's All You Need to Know!
Due to stringent biosecurity and border controls, both Australia and New Zealand have managed to significantly curb COVID outbreaks and keep infection rates down to manageable levels. As the circumstances brought on by the pandemic improved, the governments of Australia and New Zealand implemented a much-needed travel bubble taking effect from 18th April, 2021.
The introduction of the travel bubble allows for people of both countries to travel between Australia and New Zealand without needing a visa or having to spend time in quarantine.
How did this happen?
As new outbreaks of the virus became more manageable through contact tracing, mass testing and social restrictions, New Zealanders had been able to enter Australia without having to quarantine. New Zealand had taken a more stringent stance, forcing travellers from Australia to endure a 14 day quarantine period on entry into New Zealand and also when returning to Australia.
The onset of the bubble coincides with the start of the New Zealand ski season, which is good news for many tourist cities, including Queenstown's ski resorts.
Trivia: Tasmania is looking at direct flights to New Zealand for the first time since the 1990s.
A trans-Tasman travel bubble between New Zealand and Australia has been carefully set up now that both Australia and New Zealand are confident that Coronavirus is unlikely to be transmitted across their territories, and if an outbreak occurs measures are in place to effectively control the spread.
Australia's Prime Minister Scott Morrison and New Zealand's Prime Minister Jacinda Ardern said in a joint statement that the bubble is anticipated to boost both countries' economies.
How does this affect your travel plans?
Travellers who have spent 14 days in either Australia or New Zealand are no longer required to register for a travel exemption and can fly between the two countries quarantine-free.
This includes visitors from outside the travel bubble, who have spent the entire 14-day period before travel, in either Australia or New Zealand, as well as those who have travelled between the two countries and are returning during the 14-day period.
Quarantine-free travel is available to all residents of Australia and New Zealand but also extends to foreign citizens, who satisfy the countries welfare, visa, and other normal border clearance criteria.
Quarantine conditions may still apply for some travellers in certain cases, so all travellers should familiarise themselves with current arrangements or restrictions in their place of departure and destination.
New Zealand has elucidated their health and immigration requirements on their website: New Zealand's quarantine-free travel requirements.
Similarly, you may see the Australian Government's Department of Health's Coronavirus (COVID-19) advice for international travellers.
It is important to note that if the COVID-19 situation in Australia or New Zealand changes, quarantine-free travel plans can be paused or suspended without warning. You are responsible for any changes to your travel arrangements, including any delays with your return to Australia.
In any case, having travel insurance is arguably as important as having a passport and Easy Travel Insurance remained one of the very few travel insurers that continued to support travellers through the pandemic and continues to do so. There is now Covid specific cover included with all international and domestic travel plans to complement our existing cover. To learn more about how we can assist you with travel inside Australia, New Zealand and the rest of the world during COVID-19 visit our Coronavirus Travel Insurance page.
Who is eligible to travel?
An individual must have spent the previous 14 days in either Australia or New Zealand to be eligible for travel within the bubble; however, this does not imply that you must stay for 14 days while there.
➔ It is not necessary to wait for the outcome of a COVID-19 test.
➔ In the previous 14 days, you must not have had a positive COVID-19 result.
➔ COVID-19 signs need not be present, whether or not a fever is present.
➔ Trade, customs, and biosecurity regulations continue to exist.
➔ You will be required to wear a face mask at the airport and on the flight and follow Coronavirus rules throughout the airport.
Traveling from Australia to New Zealand
To fly to New Zealand without being quarantined, you must satisfy the following requirements:
➔ You satisfy the criteria for immigration.
➔ You must spend the 14 days leading up to your departure date in either Australia or New Zealand. This means you can fly starting from day 15 and onwards.
➔ In the 14 days leading up to your departure, you have not had a positive COVID-19 test.
If you have had a positive Covid test result, you will need to have written confirmation by a qualified practitioner that you are no longer contagious.
➔ You are not awaiting the findings of a COVID-19 test performed during the previous 14 days.
➔ Before you go, you must fill out a travel declaration.
➔ At the time of departure, you must answer questions about your health before leaving; if you have COVID-19 symptoms, you will not be able to fly.
Again, you must satisfy the health standards of the New Zealand government, as well as all basic immigration, customs, and biosecurity entry requirements.
Traveling from New Zealand to Australia
Before departing for Australia, you must complete the Australia Travel Declaration at least 72 hours in advance of your departure.
Your contact information in Australia, flight information, quarantine conditions, and health status are all collected on the Australia Travel Declaration.
This information assists the Australian government in determining the quarantine requirements (if any are necessary), as well as allowing relevant health departments to contact you if someone you travelled with tests positive for COVID-19.
You may not need to apply for an exemption to Australia's travel restrictions if you are arriving by air and have been in either Australia or New Zealand for 14 days or more prior to travel.
In this case, you are excluded by default.
If you follow the above conditions and meet all criteria, you do not need to be a New Zealand resident to travel to Australia quarantine-free, but if you are a foreign national from outside the travel bubble you will still need a valid visa to enter Australia.
Before visiting Australia, New Zealand nationals do not need to apply for a visa. They will be issued a Special Category visa (subclass 444) (SCV) on arrival if they qualify.
When travelling to Australia, you only need to apply for a visa exemption if you have been in Australia or New Zealand for less than 14 days prior to your scheduled departure (including transitory visitors to New Zealand), or you expect to return to Australia by sea.
What if the COVID-19 situation changes in Australia or New Zealand?
Under certain circumstances including if either nation experiences a COVID-19 outbreak, the agreement may be paused or cancelled at any time.
If an outbreak is present in the state or territory from which you are leaving, you will be required to have a COVID-19 PCR test result before boarding your flight.
If your flight's arrangements change mid-flight, you can be expected to join controlled isolation upon arrival in New Zealand.
You are responsible for resolving any travel constraints imposed by COVID-19.
➔ If your travel plans are interrupted, have a backup plan.
Prepare a contingency plan in case your return to Australia is delayed. You may need to remain in New Zealand longer than you expected, and you may be responsible for any additional expenses. It's doubtful that the government would step in to help.
When you return to Australia, you may need to join supervised isolation or self-isolation.
➔ It's possible that you'll need to go into controlled isolation.
If the COVID-19 situation changes when you return to New Zealand from Australia, you may need to join controlled isolation when you arrive in New Zealand. If this occurs, you will be responsible for the cost of your stay in quarantine and is not covered by travel insurance.
Applications for tax waivers would be viewed on an individual basis. You should register for an emergency allocation if you need to fly to New Zealand right away.
➔ It is recommended that you purchase travel insurance as there is cover for many situations that may arise.
You are not eligible to purchase travel insurance if you have already departed on your journey so be sure to get cover in place before you travel. If you're uncertain of the Coronavirus cover included in your policy full details can be found in the Product Disclosure Statement or you can talk to one of our friendly team.
Easy Travel Insurance has a range of domestic, inbound, and international travel policies which provide real peace of mind by supporting you and your family and friends and to help protect your travel plans during this global pandemic.
May 06, 2021