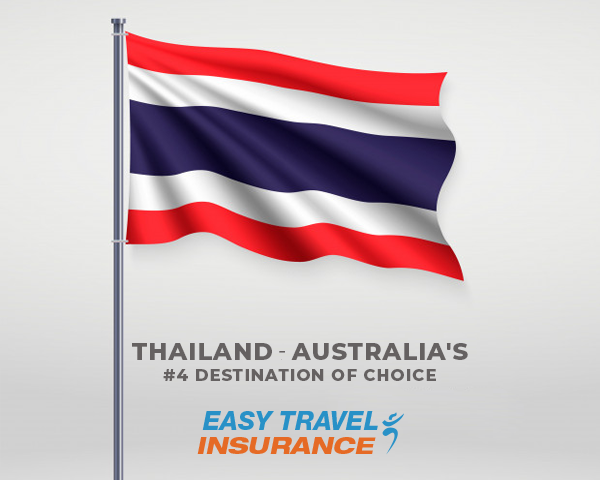 Thailand Travel Destination
Such an obvious Top 5 destination, Thailand has everything to offer travellers who are looking for unrivalled value for money. Being home to an infinitely interesting mix of architecture and cultural heritage that has not diminished whilst the country has continued to thrive and grow, Thailand has developed into a respected member of the international community and has come to be seen as a modern hub for what must surely be Australians favourite mix of exotic locations, exquisite food fit for the gods and personal pampering skills second to none. The real Thai experience is one you cannot gain through television or understand through guide books and brochures - you simply cannot appreciate Thailand until you lose yourself in the aromas, vivid colours and tantalising tastes. Live it for yourself, and every Thai will offer you a welcome you only normally receive when you are returning home.
Not convinced there is something of interest for you? Well there are more idiosyncrasies in Thailand than most other countries. Rubbish bins are Grasshopperfashioned from discarded truck tyres by the local prison inmates, ingeniously cut and turned inside out, providing a great alternative to sewing mail sacks; shrines dedicated to the private parts of men; soft drinks, water and curries served in plastic carrier bags; not to mention a vast array of unusual ingredients making it onto dinner tables up and down the country including ants, ant eggs, grasshoppers, king scorpions, huge cockroaches and hornet grubs. Of course these culinary delights are enough to make most people squeamish and there is really no harm in any of them, but when you have been convinced by your peers you haven't lived until you try them all, you will be glad you were the smart one who packed an Easy Travel Insurance policy.
July 22, 2020