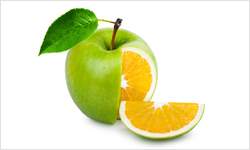 Expect the Unexpected
Travelling is such a popular pastime these days, seen by many as our best way to widen the divide between cultures, to broaden our minds (and that of our friends, at dinner parties everywhere!) and it is arguably one of the best ways to live a full and rewarding life. Sometimes we travel often, for business or visiting family and friends, be it just around the corner or across the world and we often find ourselves spending every last penny on our means of travel, the destination and experiences along the way, easily forgetting to buy travel insurance because its importance is not widely appreciated or the benefits understood and sometimes dismissing it as a luxury.
The Australian Government travel advice website Smartraveller.gov.au has a simple way of putting things into perspective. "Travel insurance is as essential as your passport, regardless of your travel destination. If you can't afford travel insurance, you can't afford to travel!"
Some examples of actual cases here really make you realise the extent of costs that can easily be incurred in simple daily activities, no matter where you are.
* A cup of tea in the UK resulted in serious burns to a baby which required medical attention including skin grafts. Total Cost $49,321
* In Fiji a young boy slipped on a coconut and fractured his hip. A stretcher evacuation back home to Australia for surgery. Total Cost $12,373
* Whilst travelling through Cambodia an Australian man was bitten by a pig. He needed a rabies injection in Bangkok and daily dressing of the wound. Total Cost $2,700
* Allergic reaction to a bee sting in Europe. Total Cost $22,374
* Assault and robbery in the USA. Total Cost $550,011
* Emergency surgery on a broken wrist after a snowboarding accident in Canada. Total Cost $35,238
* Alaskan cruise being cancelled due to hospitalisation to correct serious internal bleeding. Total Cost $14,975* Flight cancellation between New York and Italy due to Icelandic Volcano eruption. Total Cost $11,384
* Rental vehicle excess after a motor vehicle accident in Europe. Total Cost $5000
December 10, 2011