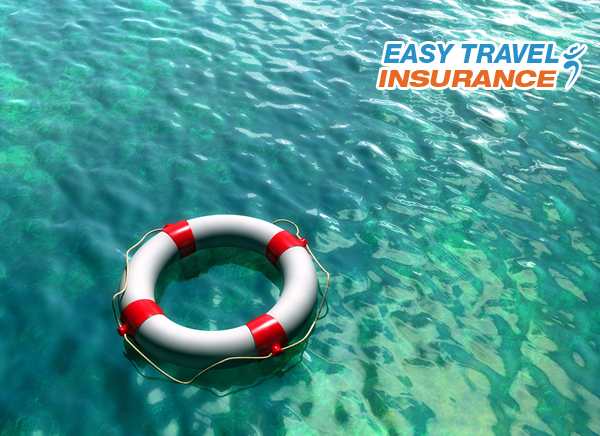 The Importance of Travel Insurance
And so she said "When I am on my holidays I often travel to distant places with my family and my partner travels often for business purposes but we are not really aware of the importance of travel insurance, what it can do for us in our moment of need and why we really need it..."
Now it seems an easy task on the face of it; describing what travel insurance is and why it is so critical to have not only a quality branded product but also a product that suits your needs - It's no real use having many thousands of dollars cover for your luggage if you only take clean underwear and a toothbrush whilst backpacking around the world in your gap year and find you should have looked closer at the PDS to see you have limited cover for medical costs or emergency evacuation if you are trekking to the first base camp on Mt Everest - So when confronted with potential travellers of all levels of experience who are questioning with concern, and rightly so, about what they can expect to be able to salvage from an unfortunate turn of events and the very real prospect of losing a lap top or camera in the jungles of Borneo or scouring the skies for the Medi-Vac Chopper after slipping from a mountain path I am happy to be able to respond with positive answers to quell their fears and worries.
Travel insurance in its simplest form involves an individual who intends to travel, paying an Insurance provider for varying degrees of insurance cover for events that may occur while travelling. More often than not insurance policies will have provision for Medical or Dental costs, Evacuation and Repatriation, Luggage and Personal Effects, Cancellation and Travel Delays. If you look around a little harder you can find travel plans that offer cover for Stolen Cash, Credit Cards and Emergency Luggage while the smartest buyers will find features such as Rental Vehicle Excess, Loss of Income, Personal Liability and Legal Expenses and the really big one in these difficult times is Financial Default, covering the collapse of a cruise line, airline, tour operator or other travel provider. Investment in these areas may seem like something that only the most cautious and nervous traveller would ever want, but they are the very eventualities that can do more than ruin a trip if something goes wrong, they can ruin lives of travellers and their families!
Travel Insurance can offer you the freedom to travel, enjoying the journey without continually worrying if a manmade or natural disaster will not only spoil your holiday or trip by costing you more than you can imagine or possible afford in a distant hospital, leaving you stranded in a strange town where you wish you had concentrated a little more in your Swahili language class, or just finding yourself without your luggage, travel documents, cash or cards and all you want is a change of underwear, or in some extreme cases you find yourself personally liable for an event which has the potential to cost yourself or your family's livelihood, your home or your very way of life. Heard this cliché before? 'You are Buying Peace of Mind when you invest in travel insurance' But this may well be the soundest investment you will ever make.
Travel Insurance is not compulsory for travellers but it surely is one of the most important things you should pack. When you make your travel list of things to remember it must surely be near the top of the list. The best advice you can take on board is to secure a policy that amply suits your needs as soon as you start to plan your travel - As soon as you purchase some travel plans cover begins for many eventualities from the moment the policy is issued, even though your travel may not begin for perhaps another 12 months...and this makes for great value as you are only paying for cover for the period you actually travel. The Australian Government recommend that you register your travel with them on their website and they make the following statement which really sums up the importance of travel insurance..."Travel insurance is as essential as your passport, regardless of your travel destination. If you can't afford travel insurance, you can't afford to travel!
October 29, 2013