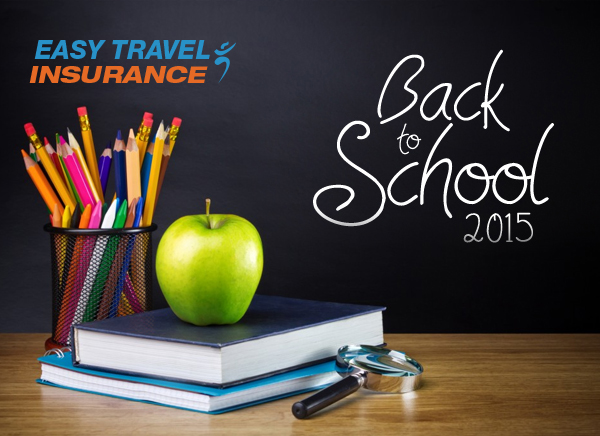 Back To School
Planning a school trip in 2015?
We know you have so much to do every day, so let us help do the homework for you. Simply let us know your trip dates and destination, the number of teachers and students who are travelling and we will forward through all the options available.y right before your very eyes.
If you want instructions on how to get protection for your staff, students and school administrators, we want to help make getting protection for your trip as Easy as possible, so call us or drop us a line and we will help in any way we can with organising your School Trip or School Excursion travel plan to suit all your travel needs and provide the level of cover that is right for your trip.
☼ Cancellation.
☼ Personal Baggage.
☼ Personal Liability.
☼ Emergency Expenses.
Depending on the plan selected cover may also be available for:
☼ Travel expenses for a replacement teacher in the event that one of the accompanying adults is unable to continue due to a claimable event.
☼ Overseas medical, hospital, emergency dental and related expenses.
☼ Costs for emergency accommodation or meals following a delay to scheduled transport. (Travel Delay)
If you would like to know more about these travel products, how they can protect staff, students and administrators, or if you would like a quote for cover, please contact Easy Travel Insurance using the contact us page.
February 27, 2015