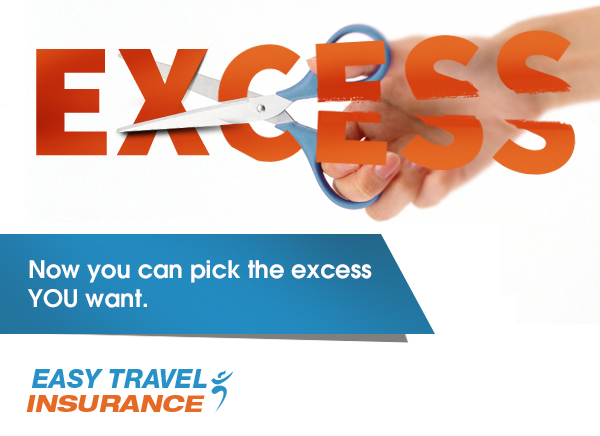 Excess Slashed
When travelling internationally now you can choose the excess ou want. With the greater flexibility comes greater savings, as the higher the excess you choose, the lower the premium you pay will be.
The excess you have selected will be shown on Your Certificate of Insurance and only applies in the event of a claim.
What do I need to do to save? Simply get your quote here >> and you will be able to select the excess you want from a range of options.
An excess of $50 applies to the Domestic Plan and an excess of $25 applies to the Domestic Cancellation Plan currently. Other Excess
amounts may be available.
November 08, 2013