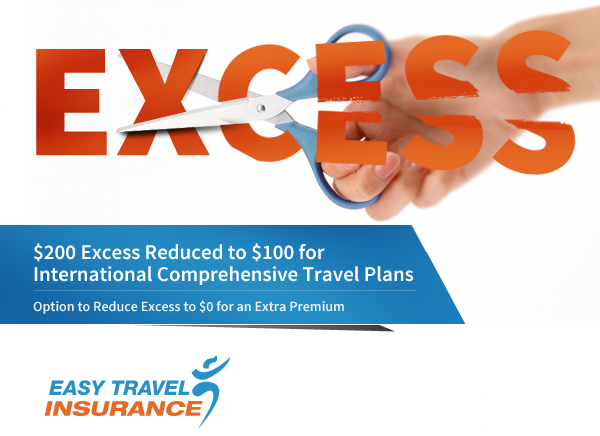 Excess Slashed
QBE International Comprehensive rates reviewed & $200 Excess slashed to just $100 and Easy Travel Insurance customers reap the benefits!
That's right...QBE and Easy Travel Insurance are now making it even more affordable to travel with comprehensive travel insurance from household names you can trust.
What do I need to do to save? From 22nd October 2013 simply get your quote here >> and you will automatically receive the great new rates and $100 excess when you buy your QBE International Comprehensive travel insurance online. If you want to remove the excess completely, the choice is yours with an option to select $0 excess for an additional cost.
Take advantage of these great new rates and reduced excess today and secure peace of mind f
November 08, 2013