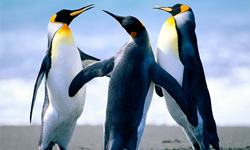 Top 10 Reasons To Buy Travel Insurance
Ranging from a lost bag to an emergency medical evacuation, there are many reasons that could leave you needing the help of Easy Travel Insurance. Hopefully you will never need our help to return home unexpectedly or provide emergency cash, but we have compiled a list of 10 common examples of situations that can arise.But, don't panic! - The idea of this list is to educate so that potential problems can perhaps be avoided.
Despite your best efforts to be incident free on your holiday, somehow you have been distracted and your passport and wallet are stolen. You have no cash, cards, and no passport or visa. Where do you turn for emergency cash, and how will you get your passport replaced with a current visa – how long will all this take and where will you stay?
In the hustle and bustle of an Indian street market, you trip and sprain your wrist. Physiotherapy and a little TLC will have you fit again in no time but where can you find someone who speaks English?
You are taken ill the week before you are due to travel, and you are forced to cancel your trip, but the flights, pre-paid hotel, tour costs and other deposits you have paid out for are non-refundable? Where can you get reimbursement?
Your prescription medicine has been confiscated at security due to illegible labelling and you urgently need to have a replacement prescription filled. In a country where you cannot speak the language, you really need help, and you need to know who to call?
Your business trip to the capital to meet with important clients is first thing in the morning, but the television news warns of a snap 24 hour pilots' strike the following day. Who will pay if you want to cancel or reschedule your trip?
You fly into Canada to visit relatives, but your luggage has other ideas and arrives in New Zealand. You need necessities to keep warm until your bags catch up with you, but the airline service desk is unattended until morning. Who will cover the cost of emergency clothes and a toothbrush, or replace your possessions they fail to show up?
It's the middle of the night and you arrive with your partner and children at Singapore Airport for a connecting flight on route to your dream holiday in Europe, only to find that it has been cancelled. You need a plan to get you all on your way again – But who can assist you with finding new flights to get everyone quickly and safely to your destination?
In a busy street in crowded Vietnam you are involved in a road traffic accident and there is no hospital or adequate medical treatment available. You need help to arrange for emergency care and medical evacuation. Where do you start?
After months or years of saving, you have invested your hard earned cash in a holiday of a lifetime, and the operator goes bankrupt before you even get to leave. Who will plug the gap with the non – refundable expenses?
While sipping cocktails and watching the tropical sunset, it seems nothing can spoil this perfect moment, but in a few short minutes you find yourself fleeing the beach resort, unable to believe that a Tsunami is heading straight towards your piece of paradise. Who will help you return home to your loved ones without any further drama?
If you have the right policy from Easy Travel Insurance and the worst happens, then don't fret. Help is never far away.
July 13, 2011