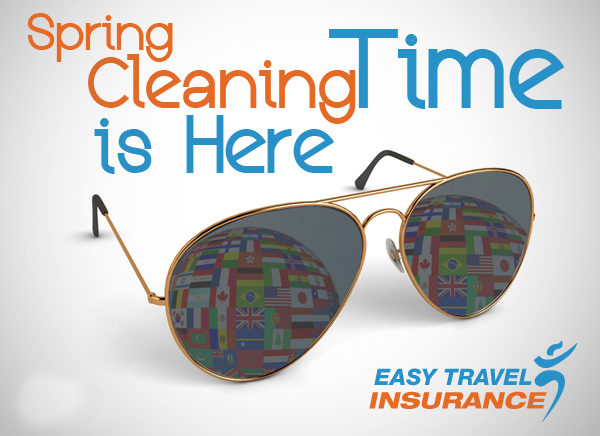 Spring Cleaning for Travellers
Rummaging through the wardrobe looking for summer wear to replace the winter woollies on my clothes hangers I stumbled on my trusty suitcases. Like a set of Russian dolls with ever decreasing sized suitcases within I smiled at the tourist souvenir stickers and airline tags like medals of honour covering every inch of the front back and sides, each one marking a triumphant journey or destination and each with a tale to tell.....
My mind quickly flashes up the warning signs telling me I am nearing that time again, time to plan my next adventure. When can I go? Will spring time inspire me and help me choose?...The weather is warming up so perhaps a quick trip to Bali or Thailand or even shopping in Singapore or maybe the summer will be hot and I might need to cool down in a North American or European winter....but if I can wait for the next northern hemisphere summer London will be special and perhaps I will stop in Brazil for the World Cup on the way?
One thing is for sure I need to start planning something to set my travel bug at ease and the more I think about it the more I want to do I all. Well the first thing I need to do is start by protecting my plans, and what better way than an Annual Multi Trip travel plan from Easy Travel Insurance?
Offering a range of options for different trip durations and destinations or regions in any 12 month period up to 60 days duration each, this fully comprehensive travel product has flexible options so I don't pay cover I won't need and it will protect me while I travel, but it will also protect my travel plans pre trip.
Representing remarkable value for a full year of comprehensive cover for business or recreational travel, worldwide including travel within Australia, that's simply unbelievable and unbeatable value.
September 30, 2013