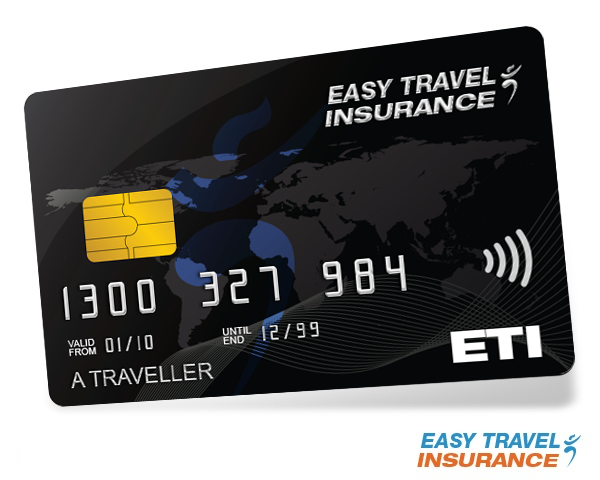 Credit Card Travel Insurance
The question on eveyones' lips...Do I need to buy travel insurance as my credit card offers free cover?
Of course we are not in a position to answer this question for you because in the first instance we do not know your personal situation and in the second instance we do not know whether any credit card travel insurance you may have access to will meet your individual needs. Only you can answer this question.
However, to make an informed decision you should carefully look into any terms and conditions that are attached to "Free" travel insurance to make sure you meet the acceptance criteria that triggers travel cover and try to identify the pit falls before you travel and before you find yourself in dire need of a helping hand that simply; may not be there!
What should you look for and what are the usual limitations you can expect?
Try asking yourself the following questions and if you are in any doubt about whether credit card travel insurance will sufficiently protect you and your family you should get in touch with us for an obligation free quote.
Knowing you have the 'Real Deal' travel insurance from Easy Travel Insurance should please even the shrewdest of travellers, and most people are pleasantly surprised to find our travel plans are not only some of the best available, anywhere, but they are not going to break the bank...and remember you can purchase from us with complete confidence knowing we only sell quality travel products and there are no hidden transaction fees or surcharges! The quoted price is the price you pay.
Are you sure you qualify for the credit card travel insurance?
Have you checked out how much of your travel arrangements have to be purchased on your credit card to qualify for cover?

Are your accompanying child, children, stepchild or stepchildren, grandchild or grandchildren covered free of charge?

Does the credit card travel insurance have a 24 hour 7 days a week emergency assistance service?

Can they arrange for payment guarantees direct to hospitals?

Can they arrange for medical and non-medical repatriation if required?

Does the credit card travel insurance cover you for any of the amateur sports we cover? Eg: Abseiling, Kayaking, Archery, Paragliding, Ballooning, Parasailing, Bungy Jumping, Skydiving, Flying Fox, Snorkelling, Horse Riding, White Water, Rafting, Jet Boating, Jet Skiing, Working Holidays and Scuba Diving provided you hold an open water diving licence or while diving with a qualified diving instructor.
Are your travel agents cancellation fees covered if you have to cancel your trip?

Have you checked the individual item limits that apply to your laptop, camera, video, golf clubs, watches, jewellery or any other items?

Do you have to purchase replacement luggage or emergency items on the credit card?

Do you have an existing medical condition? Is it excluded? Can you apply for cover with the credit card travel insurance?

Do you have a sick relative or business partner that can cause you to return home or delay your trip?

Can you also apply for cover for the existing medical condition of a non-travelling relative or business partner?

Will they cover any deposits you have made on arrangements prior to your departure date if you are forced to cancel?

Will your credit card travel insurance cover you for travel within Australia?
Does your credit card travel insurance exclude travel to certain countries?
The Financial Ombudsman Service (FOS) recommend that "If you are relying on travel insurance that is part of your credit card benefits, it is crucial that before you book your travel you should..."
Obtain a copy of the policy wording from your bank or credit provider.

Read the policy wording carefully to ensure that it meets your personal needs or situation.

Understand what you need to do to ensure that cover has been activated and is in place.

Check to see whether existing medical conditions can be covered.
Even though your credit card may not offer the 'Free' travel insurance you once thought, don't despair, credit cards are still unbeatable for making any currency available, anywhere, and they are far safer than cash as they offer complete security by guaranteeing against fraudulent transactions...
...But will it offer you real peace of mind, protect you and your family as you would expect, and will it get you out of a bind when the chips are down? If you are in any doubt visit www.easytravelinsurance.com.au
July 25, 2017