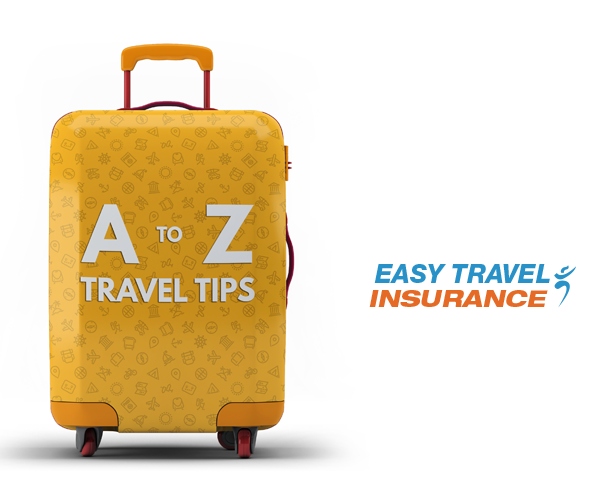 A to Z Travel Tips
A – Alcohol - Remember that alcohol consumption can not only impair your ability to make good decisions or perhaps cause you to oversleep and miss a plane or a special in certain circumstances it can also affect your ability to claim against your travel insurance.
B – Banking - Is cold hard cash really king? It's fair to say that in some countries it really is, but equally card transactions are more suited to other countries. We recommend you take a mixture of cash for smaller purchases, street vendors or taxis and cards for the larger transactions but there is no hard and fast rule. Do your research and consider a pre-loaded currency card, your 'common or garden' credit/debit card or travellers cheques and for some regions there is no real substitute for (dare I say it) US dollars which are accepted in a vast array of places; but if you are changing money on the run, be careful that you don't get short changed with hefty fees or loaded rates. It's wise to advise your bank if you are travelling so they don't freeze your cards when 'unusual transactions appear'
C – Culture - Many countries have customs and laws unique to their culture which can catch some unsuspecting tourists out. There are obvious examples in some countries such as the Middle East, but as an unsuspecting male tourist in Monte Carlo you can 'get your collar felt' just for walking around without your shirt on!
D – Drug
October 30, 2019