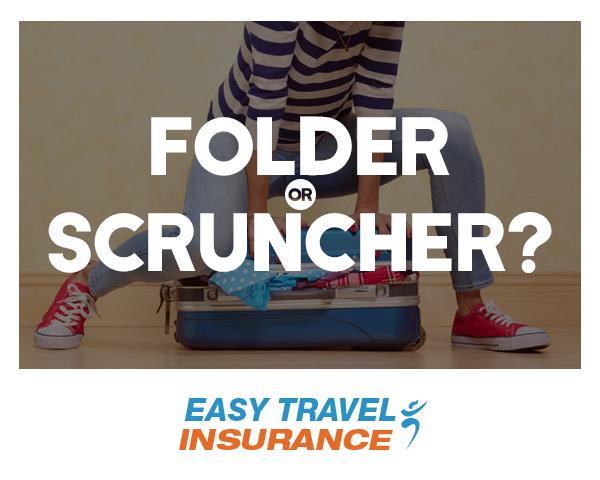 Folder or Scruncher?
Packing bags for travel poses many questions. Not least what to take and what not to take? Certainly the one thing you leave at home will, without doubt, be the very thing you will end up needing the most while away.

There are of course many different strategies for different types of travel, taking into account baggage allowances with air travel for holidays or business, or limitations of space if you are backpacking. When you have carried 5 kilos on your back for an hour it begins to feel like 20 kilos, and after two hours you could be forgiven for thinking you have taken the proverbial kitchen sink along for a ride too!

Whatever your reason for travel the decision process for 'Should it stay or should it go' is simple. Be objective, logical and plan as carefully as possible matching possessions to activities. I must admit that I have foolishly found myself in driving wind, lashing rain and below zero temperatures, kitted out in the most stylish sta-press trousers and t-shirt combo, simply because the climate where I departed was balmy and the weather where I landed proved I was barmy!

Lesson learned. I now use a sure fire method to be as prepared as the best Boy Scout and start accumulating all the 'essential gadgets and gizmos' and 'sensible clothing' in one place, as early as possible before travel, so I don't forget anything important.
But what is the best strate
September 12, 2018